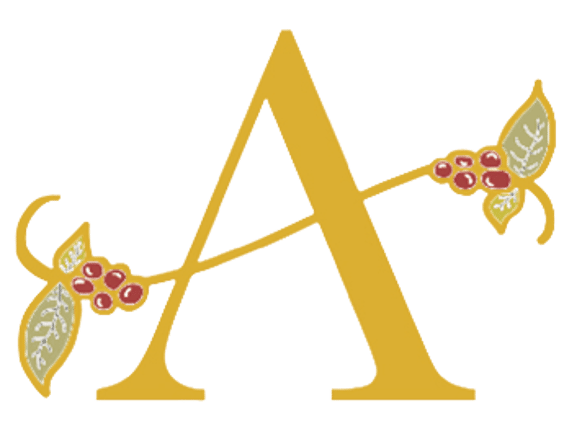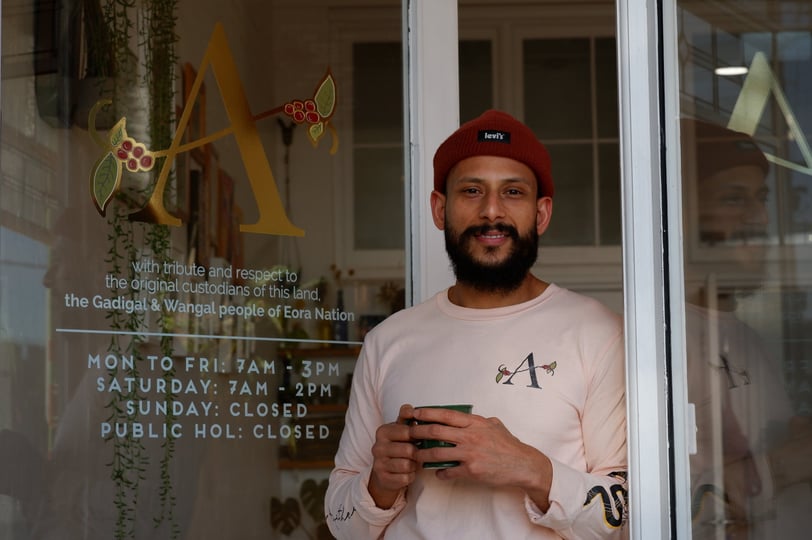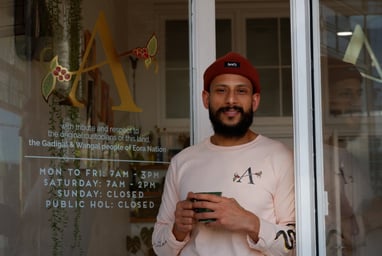 Ashfield Apothecary was born in Nov. 2019. The Term "Apothecary" comes from the very old term CHEMIST where they prepare and sell drugs. We thought coffee is a form of drug which the barista prepares and serves every morning.
We were very excited to showcase our favourite Australian roasters, such as: Single O, New paradigm, Market lane, wood and co, Small batch, Grace and Taylor, and Floozy.
We also showcased some of our favourite international rosters like: Square Mile, The Barn, Coffee Collective, Koppi, La cabra till date.We usually rotate international roasters every 2 months, so there's always something new and exciting at Apothecary.
We love forming solid relationships with new roasters and staying in touch with the great roasters that we already know and love. We use "Black and Gold" Venezuelan cacao for all our chocolate drinks.
All of our coffee is sourced Ethically and sustainably which enables farmers to create a sustainable business with our coffee.Despite our small space we prepare most of our food in house from scratch and we only use fresh produce, changed seasonally.
We have small, rotating menus that are made in a way to compliment our coffee.Since day one we've been striving to give an amazing service experience to every single customer.
Our team has been super important in helping us to achieve this, and we have been very lucky over the years to work with these amazing people.We really appreciate anyone who has gone out of their way to visit us and enjoy their Apothecary experience!‍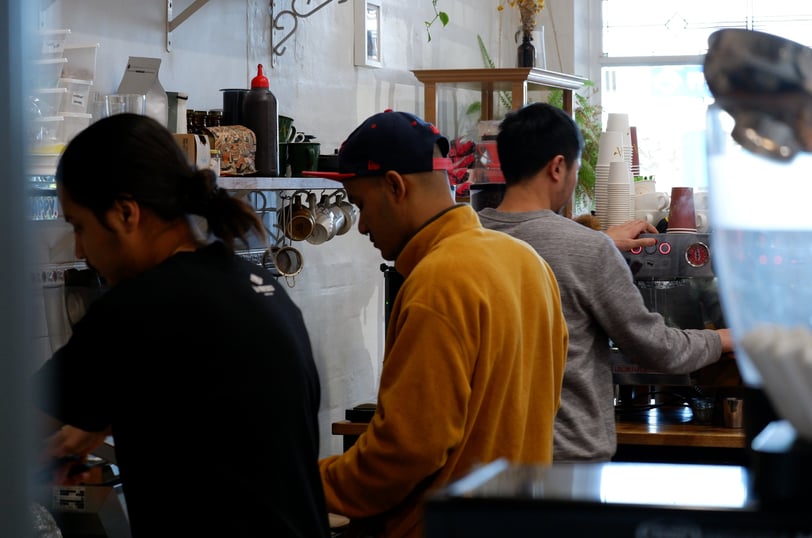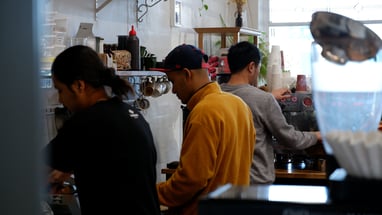 "Attention all java devotees: the caffeine is calling in the Inner West. If you're partial to a café that takes its coffee seriously but not itself, Ashfield Apothecary is a sure bet."
"Owner Mandeep Bhusal says everything on the short menu of this neighbourhood cafe is made with "heaps of love", from the pastrami, Swiss cheese and sauerkraut sambos to the Persian love cake. Even the specialty coffee, featuring rotating international roasters on espresso, and Single O Paradox for milk coffees."
"Ashfield locals looking to expand their coffee palette can head to Ashfield Apothecary on Charlotte Street. After opening in November 2019, the cafe has ensured the leafy inner west suburb has stayed caffeinated through multiple lockdowns."
"Apothecary's edge is its rotating line-up of international roasters. Locals Proud Mary, Market Lane and Sample keep the list sharp. But every two months, internationals such as La Cabra (Denmark), The Barn (Germany), and Square Mile (UK) grace the grinders. The house blend is supplied by Single O."
"Specialty coffee is the main event here, with a rotation of local and international ethical roasters on show. From Australia, you'll get to sip brews from the likes of Market Lane, Sample, and Proud Mary. From across the sea, it's La Cabra from Denmark or Square Mile from the UK."
"This charming spot opened over the road from Ashfield train station back in 2020—and it has won many Inner West hearts since. Led by owner Mandeep Bhusal, everything is lovingly made in-house, from the Persian love cake and pumpkin toast, to the top-tier pastrami sandwich, layered with overnight cured pastrami, sauerkraut, sriracha mustard mayo, and swiss cheese."